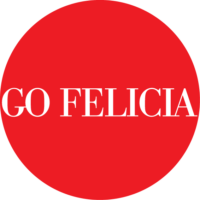 6 ESSENTIAL tips to do now to prepare yourself for when the time is right to buy and sell!
Ready to sell?
Let's start the conversation! ➜
6 ESSENTIAL tips to do now to prepare yourself for when the time is right to buy and sell!!
Maybe now is not the right time for you to buy or sell and that is absolutely OK!!
A mistake I see people make is waiting until they think they are all ready to buy to reach out to us. We then find out from the lender that they need 6 more months to place themselves in a buying position. It's never a good situation to be in, and a real eye-opener for buyers. Oftentimes sellers make the same mistake. Some wait until the last minute and find out preparations they need to make are not ready or sometimes they do things that are not even necessary for their situation!
That's where a good agent comes in. By reaching out early, we can help prepare buyers and sellers for what comes next. We make sure they are all set so they can take action when the time is right for them to make their move!
We've laid out these 6 essential tips to give you a head start on your buying and selling planning. 
1- Reach out!
Find an agent that you are comfortable with personally and professionally and make the call! We are here to help and will give suggestions on what you can do today to position yourself when the time is right. No two situations are the same, we make a plan tailored for YOU!
2- Educate as much as you can
Try to learn as much about the market as possible. This can get complicated, but we're here with expert advice. We want you to feel as comfortable and informed with what to expect as possible. That's why we help you evaluate timing and give you any information we can to help you make the best decision. 
3- Know the numbers
Understanding the full cost of homeownership is essential so you know exactly what to plan for. Down payment, closing cost and reserves for repairs just to name a few. There are many great programs out there that can get you into a home with very little out of pocket, but we want to be sure you have enough in reserves so there isn't added stress if something arises. We want to give you all the info we can to help you be prepared for being a homeowner. 
4- Analyze your personal budget
Study your budget to evaluate not only what a lender will tell you that you qualify for, but a number monthly that will actually work for your family and the extra expenses you have.
We want you to really feel comfortable with the monthly payment. We take into account all other expenses for your lifestyle that the lender might not even know about! Do this now so you can start looking at the right price point and not wait until you fall in love with a home to find that you're actually not truly comfortable with that monthly number. We save you that stress and possible disappointment. 
5- Plan ahead
Are you thinking of switching jobs? How about buying a new car? All of these things can really impact your buying and selling plans! Get advice now so you know the real time frame to make any major decisions in relation to buying a house. Your agent can help!
6- Set a Goal!
It's always best to have something to work towards! Once you set out what's needed, you can make a plan on how long it will take you to get there so you have a target to shoot for. Keep your goal in mind and you can achieve it faster than you think!
Keep these 6 simple tips in mind when you start your buying/selling journey and don't be afraid to ask us for help! We are not just here for you exactly when you are ready, but to help you every step of the way. 
Want to know more? Contact Us!