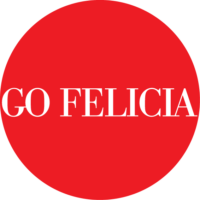 WHY YOU SHOULD CONSIDER SELLING YOUR HOUSE THIS YEAR
Your home might be worth WAY more than you think!
Find out NOW!
WHY you should sell your kenosha house This year
Reason #1: houses are selling fast!
Not only have houses been selling fast all over the country as Americans have flooded back into the buying and selling game, but houses in Kenosha, WI have sold especially fast with the help of the, Go Felicia Team! 
While the average number of days on the market for Kenosha sellers was 38 in 2020, Felicia Pavlica and her team put up an incredibly impressive average of only 18 days!!!! Not only did they sell fast, but over half of their listings sold at their listing price or above!
Reason #2: the market is playing catch-up
Another study that supports why houses will fly off the market in 2021 is due to the fact that the market is playing catch-up. Some are calling this time, the "Postponed Spring Home-Buying Season." People are eager to buy and are finally gaining the confidence / getting the chance to find the home they started thinking about around this time last year.
Reason #3: NO COMPETITION
With such a small number of homes on the market, buyers have no choice but to make decisions fast.
The main driver for this high demand for houses is simply a lack of supply. There just aren't enough people selling for buyers to take their time and act choosy. This results in sellers finding quick success in getting their homes off the market (and adding dollars to their pocket). Ultimately, sellers have almost no competition which forces buyers to make a decision about making an offer quickly. 
Reason #4: LOWEST INTEREST RATE IN YEARS
According to, The Balance, interest rates are the LOWEST they have been in years. Wait, wouldn't that be a plus for the buyer though? The answer is yes! However, these low-interest rates also spur more potential buyers to help sellers! Low-interest rates also bring greater home sale profits, quicker home sales, and more negotiating possibilities. People have more freedom with their finances when interest rates are low, which allows for greater spending opportunities.
Reason #5: PERFECT TIMING for kenosha
PERFECT timing — Millennials in Kenosha are growing up, and peoples' lifestyles are changing. Milestones, regardless of the pandemic, are being met. For example, couples getting married, starting families, or retiring. Millennials are reaching the point of their lives where they are looking to buy a home or even upgrade!
With more people working from home, there is a need for more space — another big reason there are so many buyers looking to upgrade their WFM situation. 
Reason #6: the go felicia team
The right agent! Having an experienced agent from the Felicia Pavlicia team in your backyard to help you every step of the way will get your home sold faster than you might expect. The Felicia Pavlicia Team, an agency that knows the Kenosha market and has a network of potential buyers, can speed up the process by AT LEAST 32%! This team has helped over 300 buyers and sellers in the past year, and they are ready to help even more in 2021!
This team not only sells homes in the community, but they are committed to making a difference as well. They go the extra mile to do everything they can to support local businesses, individuals, and organizations in Kenosha. A portion of every sale they make goes to the Children's Miracle Network.
They truly care for the community, and they care for you!
Contact Felicia and her team today to support their mission and get your house, SOLD!