Sign Up for Our Email Newsletter!
"Amazing experience. Felicia is absolutely committed. STRONGLY recommend Felicia without reservation." - Zillow Review
Realtor in

Kenosha & Racine
Whether you're looking for a realtor in Kenosha to help you sell or buy your home or realtors in Racine to help you buy or sell a home, the team at Go Felicia is here to help! We love serving the people and communities of Kenosha and Racine, Wisconsin! We've helped many people buy and sell their homes in the area, but we also welcome listings and homebuyers from the surrounding area. Wondering if you're too far away? Contact us today and we'll let you know if we can help!
A Consistent Track Record of
RESULTS
We understand that it doesn't matter how many homes we have sold in the past. What matters is that you know that we'll do everything possible to help you and make your needs our top priority! We want to be your realtor in Kenosha!
Recent Community Involvement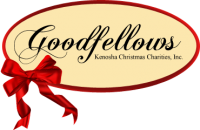 The Goodfellows Gala
We were so happy to attend the Goodfellows 2019 Gala! Not familiar with the Kenosha Goodfellows? Also known as Kenosha Christmas Charities, Inc., the Goodfellows are committed to serving families with children in need in the Kenosha County area. Each year, they provide toys, food, and winter outerwear to over 3,500 children during the holiday season. Go Felicia is happy to help this amazing organization and we had a lot of fun doing it! View more photos from the event by following the button below!